Welcome to my National Fund Raising website!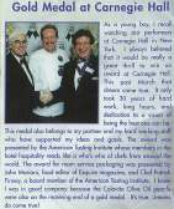 My name is Tom Catanese. I have been inspiring many people for over 35 years with my Convention & Motivational Speaking Engagements! My first Seminar was presented in 1977! That is three Seminars every year for 35 years! No one in the industries I serve can match that number. In 1998 I was presented with a Gold Medal Award for designing MGM Grand Hotel Amenities program in Las Vegas! The Hotel Industry presented me with this Award at Carnegie Hall in New York!
All of my Seminars provide your bank account with the Funding of your group! All of my Program's and Presentations are a Fund Raising Event to benefit your charity, group or association! You host the Seminar and sell tickets to insure that your group's profits from my Presentation! Special Note! I give a money back offer to your group if they are not totally pleased with my program! No one in the Speaking Industry offers this guarantee!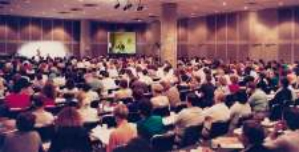 I offer four different Seminars that are listed below! Each Seminar is entirely different from the other! When you attend any meeting the speakers program must first entertain you! Then the speaker must provide you with new information that could change your life! Then they must inspire you to enrich your life and the lives of your family and to recognize the many God given blessing you have enjoyed during your lifetime!
All of my Seminars are Fund Raiser Events for your group, your charity your community civic association! I receive my speaking fee but you make the real profit!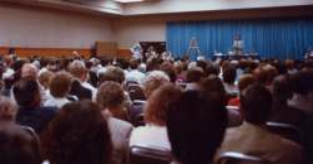 Our Goals are to Entertain, to provide New Life changing information, to Inspire your Life!
Hosted by Thomas Catanese, Google ranks us number 1, search for; Americas Wine Gift Basket Fund Raiser Expert! We help you with your Funding!
-Thomas Catanese
National Convention & Meeting Speaker
tccat523@aol.com
610-277-6230
Cell 610-331-3863
324 Knoll Rd.
Plymouth Meeting, PA 19462

From the Desk of Tom Catanese
Good Day and Greetings
Here are five different segments of five of my DVD's that address the five topics of interest to your group.
If your group needs funding for your treasury then I can help. If 100 people attend the event and you charge $20 per person you will raise $2000. You pay me a speakers fee of $474.
You keep $1525. for your checking account. I do not handle the money or the reservations or the hall rental fee.
Now you are only seeing about 15 minutes of each segment. I cannot discuss all of the trade secrets and high lights of each segment of the topic or I will be giving away the topic information. Then there is no reason to attend the event.
To contact my office to conduct an interview please e/m me at your groups name, date and topic.
Sincerely Yours,
Tom Catanese
Let me review with you my many Speaking Programs
Helping All Women Celebrate the Miracles They Are!
Every Thing You Ever Wanted to Know About Wine But Were Afraid to Ask?
How to Create Legal Hollywood Celebrity Gifts and National Sports League Fund Raising Gifts!
How to Create Your Own Family Heritage Movie of Your Family's History from Scratch!
Now Tom takes you to Hollywood for his next seminar!
Let me review my Speaking Fees with you
Let me address the first and primary question that you have... How much do I charge your group for my program?
If I present a Seminar for your Group, most of the day is used to prep the car with props, insuring I arrive on time! Plus the 35 years of past performances!
Seminar Speaking Fees
Up to 50 people - $375
(60 minute luncheon or afternoon program)
Up to 100 people - $475
(60-90 minute program)
Up to 150 people - $575
(60-90 minute program)
National Convention or Trade Show Speaking Fees:
Up to 100+ people - starting at $675 - call for a quote!
(Travel expenses are extra)